The environment…
Ideally located at the end of a dead end, without vis-à-vis and without the noise of civilization, the estate has an area of approximately 40 acres and is located on the edge of the Bourrique gully. It is populated by trees of multiple species and dotted with varied and exuberant vegetation. The flowers bring a palette of flamboyant colors that complete this magnificent painting.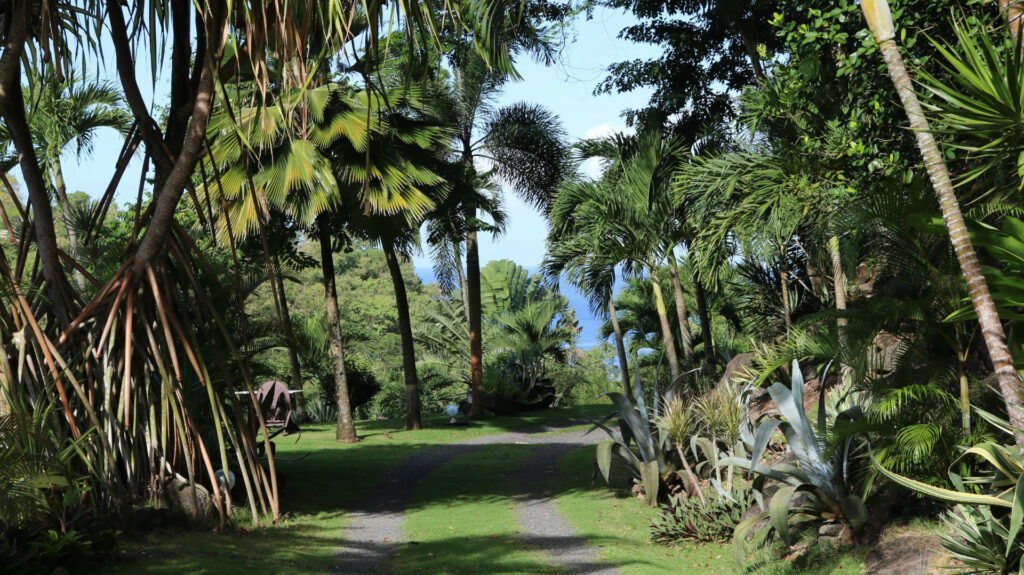 You will share this tropical environment with many birds (hummingbirds, robin sporophiles, etc.) which will accompany you, if you wish, during your breakfast.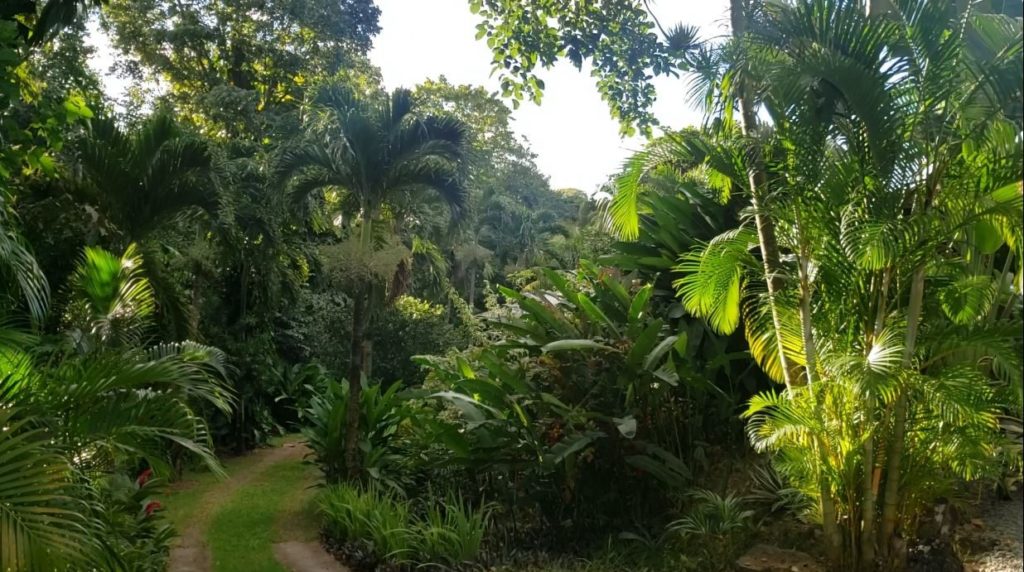 La Koumbala is an oasis of zenitude to live a unique experience closer to nature.
The Côte sous le Vent….
La Koumbala is located in Guadeloupe on the Côte sous le Vent, in Bouillante.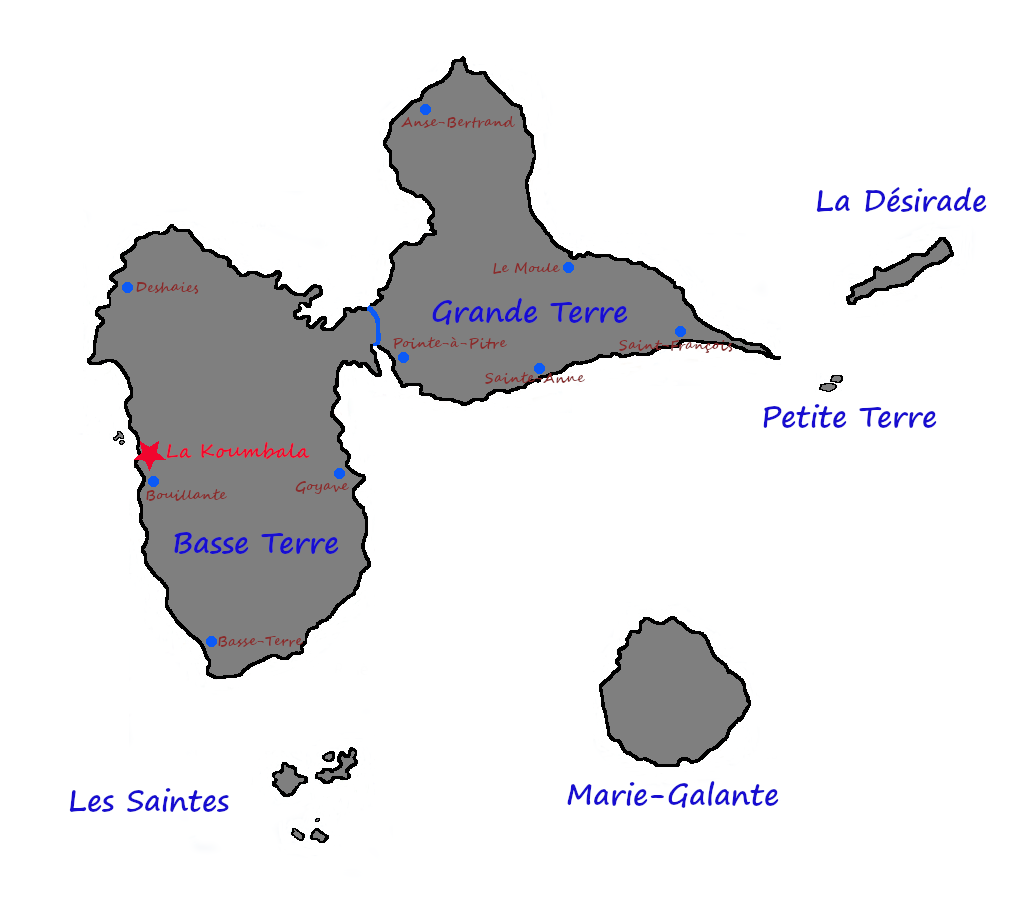 Endowed with an omnipresent nature, the island of Basse-Terre offers beautiful getaways on land, but also at sea thanks to the immediate proximity of the Pigeon islands (Cousteau reserve), a exceptional diving and snorkeling spot.
The mountainous relief gives the landscapes perspectives where the green of the forest plunges into the paradisiacal shores of the Caribbean Sea, free from massive strandings of Sargassum.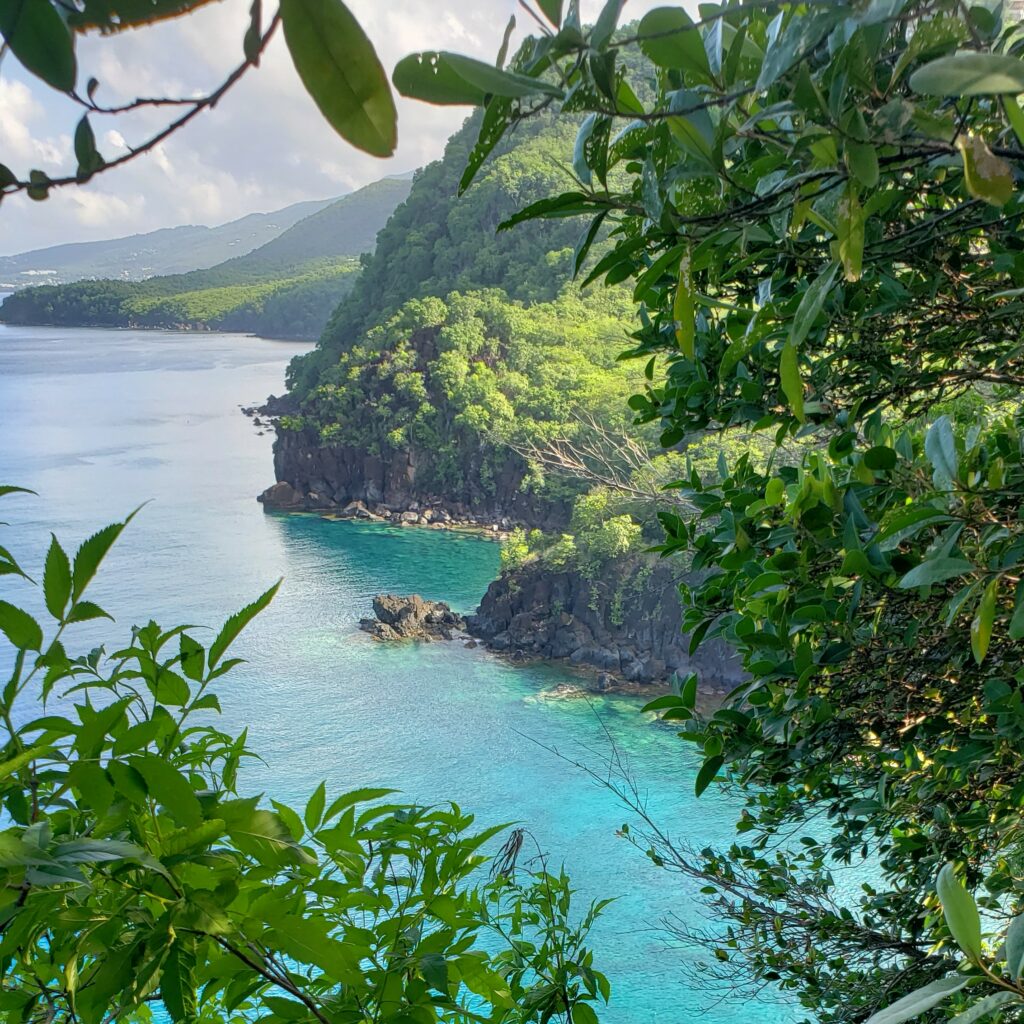 Eco-responsibility…
We welcome you in a spirit of protection of this sumptuous nature : thanks to a few simple actions, we can reduce our impact on the environment.
Naturally ventilated and close to the tropical forest which brings its beneficial freshness, the use of ceiling fans avoids the need for air conditioning.
We all know that water is a precious resource, even more so on our island, so we encourage you to have reasonable consumption.
The selective sorting is organized simply by the provision of sorting bins in the area, which we take care of evacuating.
To protect the seabed and in particular the corals, preferably use eco-friendly sunscreen or better yet, anti-UV clothing.